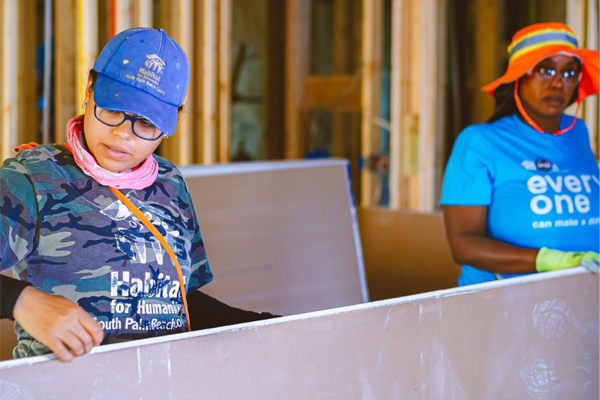 Construction volunteers work alongside our construction team and Future Homeowners building on Habitat Homes in different stages of construction. Activities include roof work, interior framing, hanging drywall, exterior painting, landscaping, and more.
​Construction shifts are offered most Wednesdays through Saturdays from at 8 am to 2 pm. No experience necessary!
**Volunteer opportunities with this program are temporarily paused.
The Neighborhood Engagement (NE) Program focuses on home repair and beautification of already existing homes in the community.
Volunteer will participate in activities including painting and landscaping. You will enjoy the opportunity of working side by side with the homeowners and be led by our experienced crew. NE shifts are offered most Saturdays beginning at 8 am.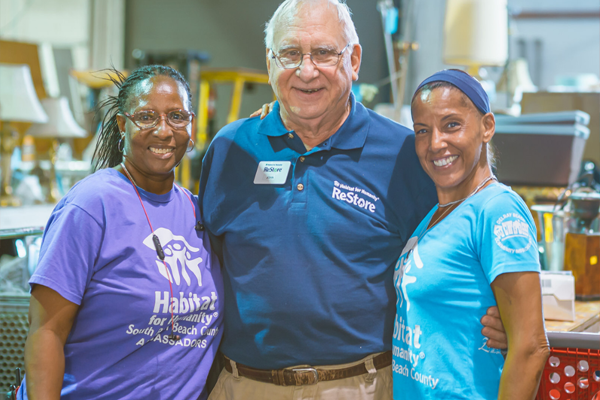 ​ReStore volunteers will help to create a clean and organized atmosphere for customers, and a friendly & efficient donation drop off experience for donors. The profits from the sale of items at the ReStore go directly back into the construction and repair of homes in our community.
Tasks include, but are not limited to, assisting customers, loading and unloading merchandise and donations, and helping to maintain a clean and attractive store. ReStore shifts are offered seven days a week.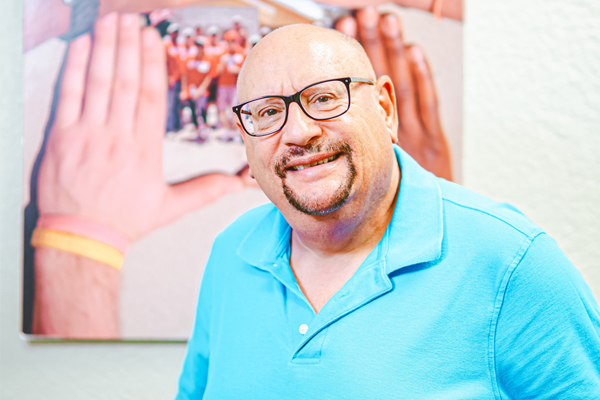 Our office volunteers assist with various administrative tasks including: answering phones, customer service, special projects, mailings, spreadsheets, event preparation and more. Becoming an office volunteer requires an interview process and a successful background screening. Min. age to volunteer for this position is 18 years old. Shifts are available on select weekdays 10am-2pm or 2pm to 5pm. Please contact our volunteer coordinator at
[email protected]
for more information
To get started, create an account and sign up for volunteer shifts online.

Volunteered with Habitat before? Log into your account to sign up for a volunteer shift.
If you have any questions or need assistance please contact our Volunteer Coordinator at [email protected]